Saturdays are always busy for us. Lee, Rian and Kavin all have bowling in the mornings from 9am until about 1130 am. Some weeks I work in the afternoon, some I don't. This was one that I didn't have to work. The littles do book it with their schools so we decided to use their free pizza coupons to go to lunch. We went with friends from bowling and had a great afternoon.
So since we planned on eating a later lunch and everyone being full afterwards we did a small and easy dinner. We had Deceptively Delicious grilled cheese. Lee had them before and loved them. The littles haven't had them before so this was new for them. Kavin ate it with no issues. Rian on the other hand fought tooth and nail that he didn't want to eat it. He had an issue with the orange cheese. Typically we use white american. He eventually ate it with no more issues.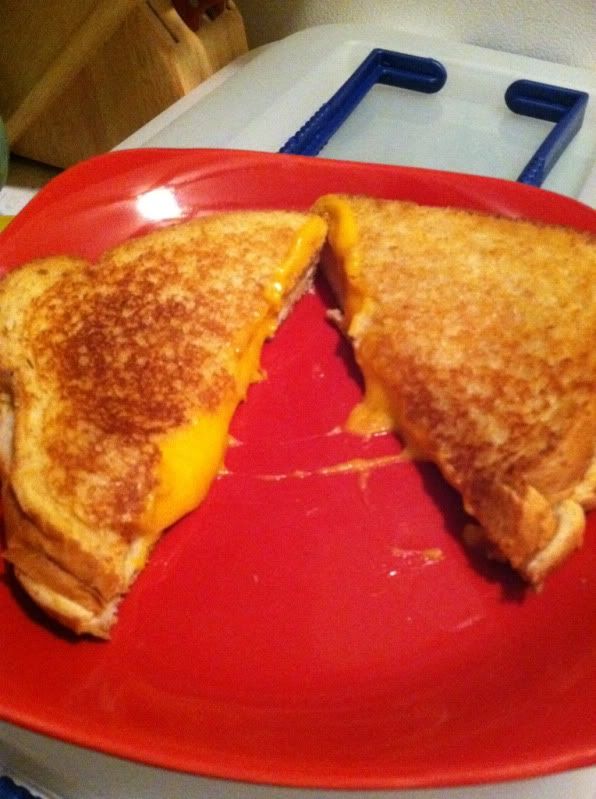 Last time we had it with homemade bread. I didn't have enough to do it this time so we used honey whole wheat. So yummy!
I also did some prep work for tomorrow's breakfast. We have having breakfast cupcakes! I'm so excited to try them!