So, we've been slackers. Friday night we had a meeting with someone in regards to consigning some of our merchandise so we took Lee out for his birthday dinner that night. He chose Chinese. Yesterday we had an amazing amount of running around to do so we stopped at Wendy's for a late lunch, we also had a free meal from them. Since we had a late lunch we didn't eat dinner, I know, bad bad bad.
Today we've been not so lazy and had 3 amazing meals. For breakfast I made us dippy eggs, toast and chipped beef. We didn't think we'd end up eating lunch because of the late, filling breakfast, but alas, we were hungry.
I made up a quick pizza dough and made pizza for the 3 of us. It must have been a hit because Mindi, who doesn't like pizza, ate it, and liked it!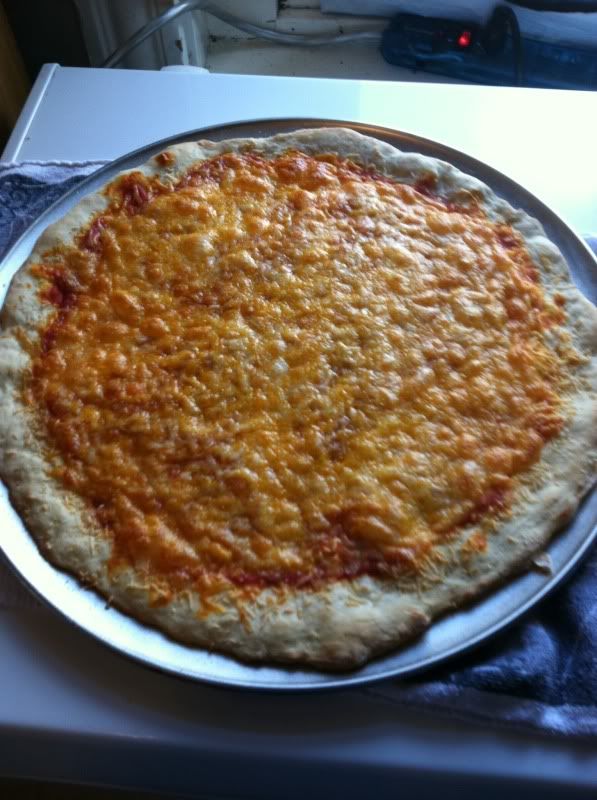 For dinner we had DD Meatball Soup. This was also really good. It had carrot puree and sweet potato puree in it. Once again, you'd never know that anything extra was in it.